Most famous as the exotic, remote home of the spice nutmeg, Indonesia's Banda Islands are still home to some spicy surprises for visitors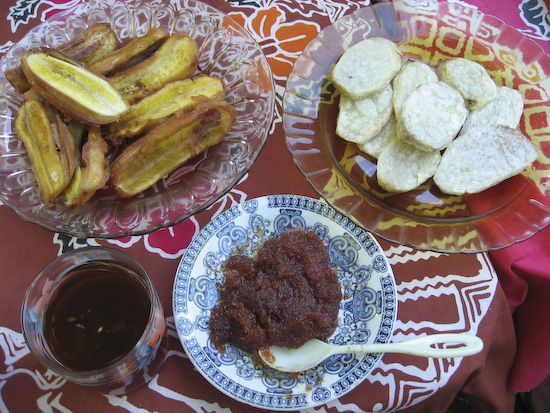 While travelling across Indonesia's Banda Sea on a liveaboard earlier this year, we stopped off at the Banda Islands, a tiny speck on the map that once was one of the most bitterly fought over pieces of land anywhere in the world. The reason was that the Banda Islands were the only known source of the spice nutmeg, which was believed (wrongly) to be a cure for the plague. At one point nutmeg was worth more than gold pound for pound. The Dutch and the British committed terrible atrocities trying to gain dominance over the islands, and eventually they agreed on an exchange: the British would hand over control of the Banda Islands to the Dutch, who in turn would give the British an insignificant island in the new colonies called… Manhattan.
Indonesia Holiday Essentials
Above is my Banda Island breakfast, freshly picked from the trees and prepared right in front of us – Fried Banana, Cinnamon Tea, Nutmeg Jam and Taro – absolutely delicious.
You can read more about what else we saw on the Banda Islands on my dive blog Divehappy.com as well as more stories from the same trip about diving across the Banda Sea – it's one of the most amazing trips I've ever done, and certainly up there as one of the very best places to dive in the world.