Everyone knows that vending machines are everywhere in Japan. But even such a mundane machine can brighten up your day…
I'll admit that I shamelessly gawked at the vending machines when I first went to Japan. In the UK vending machines were always permanently vandalised or, worse, pretended to be working and then swallowed an exorbitant amount of cash to dispense a big fat nothing. Japan being a far more genteel society than Britain, vending machines not only proliferate on every street corner, but they work every time. There are thousands of drinks available from the machines – here are some pix of ones that made me grin;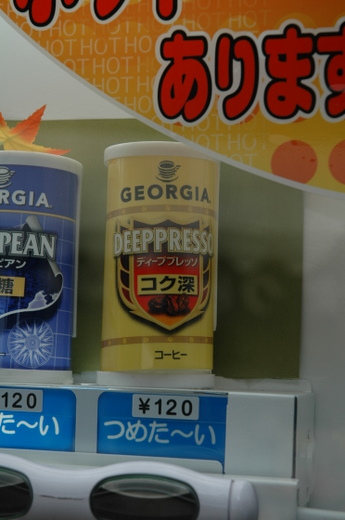 Coffee is meant to perk you up. This one does the exact opposite.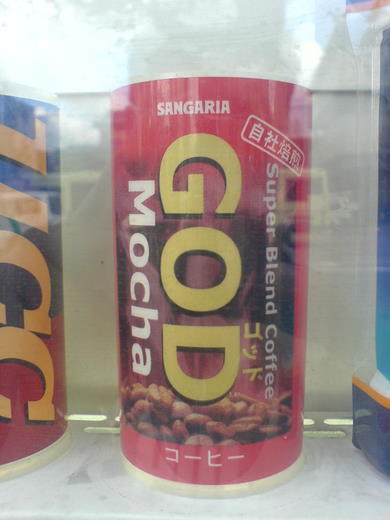 This one could be dangerous though…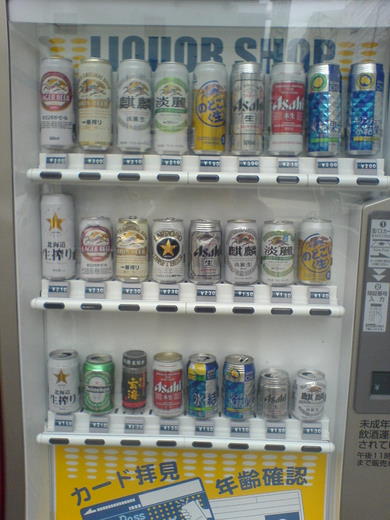 Beer on demand. Japanese beer is the nectar of the gods, incidentally. Very German.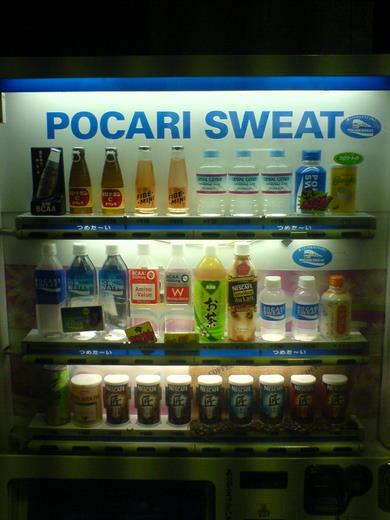 And I would much rather drink beer than something called Pocari Sweat. Yeuch!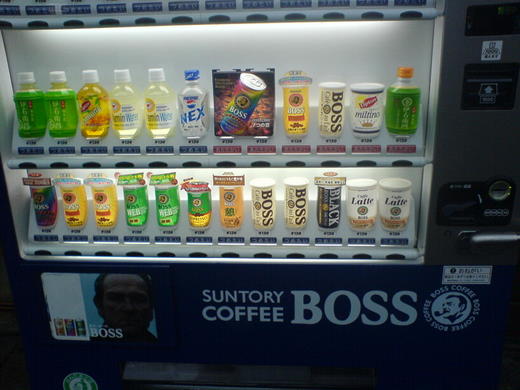 A seemingly ordinary vending machine…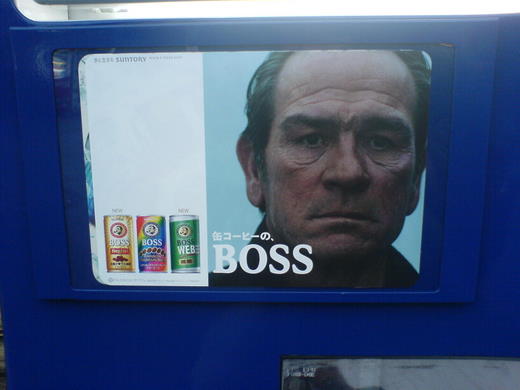 …that turns out to have been endorsed by Tommy Lee Jones, Lost In Translation style.