Koreans have some interesting tastes in food – but none more so than their reverence for the processed chunky meatstuff known as spam
On her recent trip teaching English in Korea, my girlfriend Lindy told me that she'd seen a spam giftset in the local supermarket. I demanded photographic evidence. After very nearly getting arrested, (Koreans don't like people taking photos in supermarkets apparently), she got it.
The spam giftset consists of 10 cans of spam (plus 1 free!) with two bottles of (what looks like) cooking oil, all beautifully combined in a presentation package decked out in full spam livery.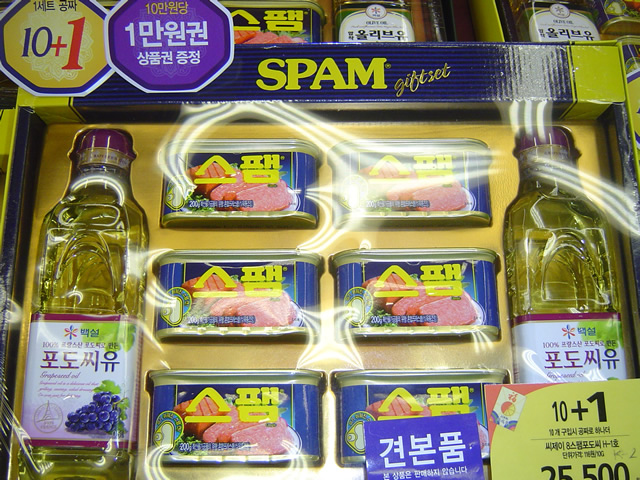 Now we just need to find out who gives this stuff as a genuine gift…