Every Friday, a new photo of amazing Asian people and places here on Travelhappy. This week – Japanese snack food that makes me feel a bit of a sucker…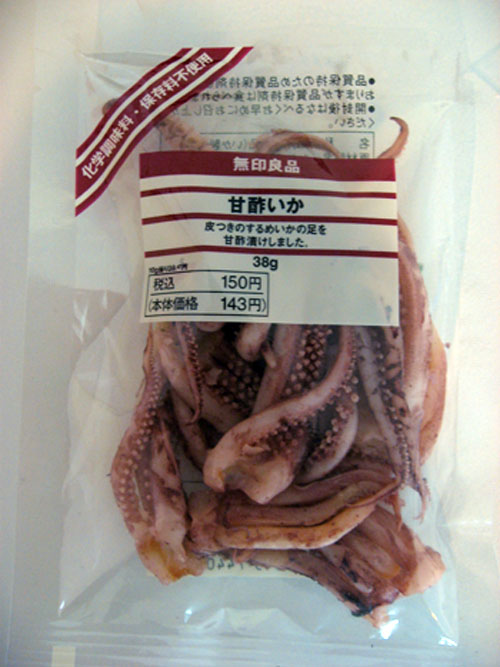 This week some Japanese friends of ours have been visiting Bangkok. They are former students of my girlfriend who taught them English while she was living in Tokyo. Keeping up with four middle-aged Japanese ladies who are on a mission to shop for Thailand's best trinkets is not easy – they have incredible enthusiasm and energy!
The Japanese give gifts on arrival and departure from visiting friends, and one of the gifts they gave us was a selection of Japanese snacks – including this delightful bag of tentacles. Mmm. I consider myself quite broadminded when it comes to food, but there is just something about the way the tentacles are sticking out and curling behind the label in the picture above that makes me feel somewhat queasy. We had a look around so the ladies could try eating scorpions, but sadly couldn't find any.
Tentacles aside, we did a day trip to Ayutthaya so they could see the ancient ruins of the old Thai capital and a visit to Jim Thompson's House, which was a highlight. Suan Lum Night Bazaar was also a big hit as the perfect place to hunt down interesting jewellery and other crafts amongst the usual tat.