If you're craving a sweet treat in Bangkok when you're tired from shopping, be sure to head for the contemporary cafe haven that is Chocoholic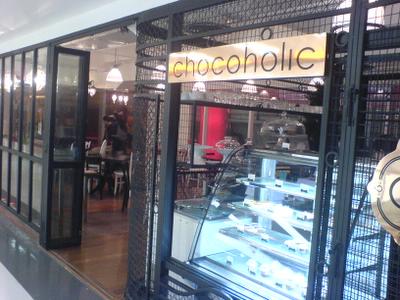 On the 3rd Floor (Level E) of the otherwise decidedly dull Siam Center there is a glorious cafe little cafe called Chocoholic. From the outside the wraught iron decorative touches and the showcase of exquisite desserts shows the owners' desire to stand out – there's no formica tables and self service here.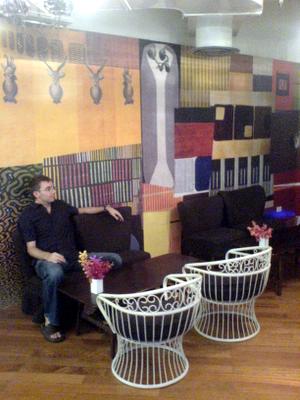 Step inside and you immediately escape the bustle and perpetual noise of the mall – inside there's blues and jazz being played and a red velvet sofa under a wall-sized montage of images to settle back into. The care and attention that's gone into the shop decor is reflected in the treats on offer too – little bite-sized blueberry cheesecakes, crumbly muffins, chocolate cake and more. All of the food served has a contemporary twist on traditional favourites, and they're all perfectly sized to give you a good taste without ruining your next meal. There's also top notch coffee and tea available too.
Definitely worth crossing over from Siam Paragon just to find Chocoholic – it's clearly a Bangkok cafe that's a labour of love.