If you're hoping to score an iPhone 4 in Bangkok for cheap – forget about it. The iPhone 4 has only officially been released in Thailand on September 24th and are in heavy demand, while grey market versions cost a fortune.
UPDATE: iPhone 5 in now in Thailand – get pricing and other info in our iPhone 5 Thailand post.
As iPhone 4 fever grips the US and Europe, some hopeful souls wonder if they can pick up one of Apple's coveted new smartphones for cheap in Bangkok. Sadly this is unlikely to happen. The iPhone 4 has only just been officially released in Thailand today – September 24th is the official launch day – and it's a similar price to iPhone 4 models elsewhere in the world thanks to Apple's strict control on pricing policies.
Heavy pre-release demand means that iPhone 4 handsets will be hard to come by in Bangkok from the official retailers for at least a few weeks.
A few iPhone 4 models have shown up in Bangkok imported by entrepeneurial types and being sold at a whopping premium – one went for more than 77000 Baht recently.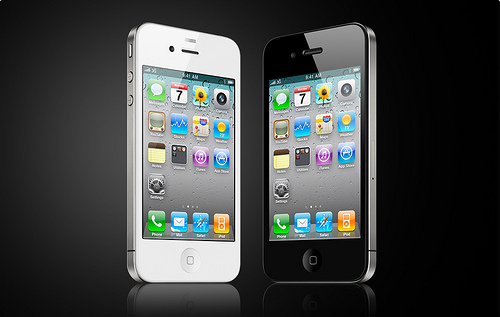 The iPhone 4 will first go officially on sale in Thailand at AIS, True and DTAC shops, and will be available to buy without requiring a contract. The iPhone will be unlocked.
Richard Barrow's excellent iPhone 4 blog confirms prices at all three retailers for an unlocked iPhone without contract
– 16GB iPhone 4 – Price 22,250 Baht (VAT included 23,807.50 Baht).
– 32GB iPhone 4 – Price 26,000 Baht (VAT included 27,820 Baht).
See also iPod in Thailand: How Much Does It Cost, Cost of an iPod in Hong Kong and Cost of an iPod in Singapore.
[phpbay] iphone 4 -case -bag -key -chain -skin -charger -sync -battery -protector -sticker -earphones -cover -holder -headphone -cutter -cable -car -protectors -chargers -earbud -headset -bumper -adapter -stylus -pen -screen [/phpbay]