Need a packing list for Germany? Here's what I found to be most useful during my own German travels and some tips about what you should bring and what you can leave at home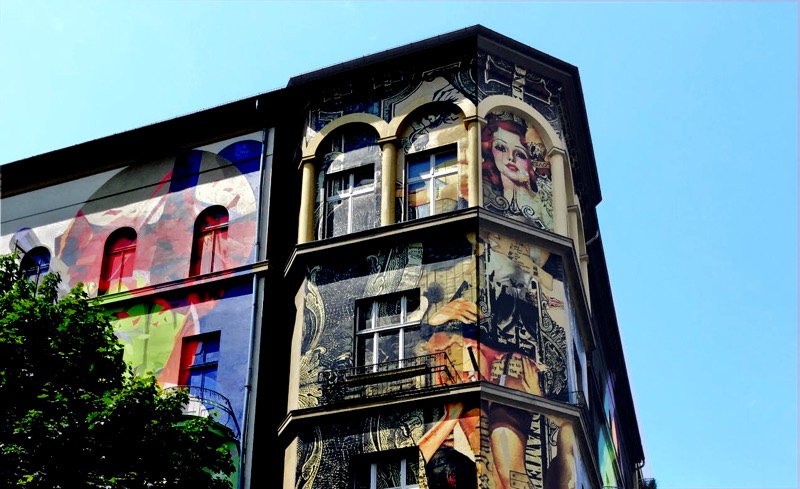 From breakfast in Berlin to the full-on delirium of Oktoberfest, Germans know how to live and how to show the world a good time. Here's a comprehensive packing list for Germany to ensure you've got all you need to enjoy your time to the full.
Preparing For Your Trip To Germany
Some of the most important things you need for a trip to Germany won't be in your backpack. Make sure you've got these essentials sorted well before your departure date.
Travel Insurance For Germany
Considering travel insurance for your trip? World Nomads offers coverage for more than 150 adventure activities as well as emergency medical, lost luggage, trip cancellation and more.
What Do You Need To Pack For Germany?
The golden rule is always pack less. You can get practically everything over the counter and Germany is a reasonably priced country. Start with Euroshops, where you can find a surprising range of items for €1. Whilst bigger cities have some 24-hour supermarkets, beware of opening hours, as most shops are closed on Sundays and public holidays. In Berlin (and other cities), you can usually rely on a 'Späti', a late night corner shop, much beloved by locals.
You Don't Need A Lot Of Toiletries – Toothpaste, mouthwash, shampoo, soap, razors, tampons, condoms, toilet paper and deodorant are all available in every 'drogerie' – look for a branch of Rossmann or dm. There isn't a particular likelihood of travel complaints like diarrhoea, but treatment for this ('Durchfall') is available from an Apotheke.
What Clothes To Pack For Germany
The weather can be unpredictable and rain strikes at any time of year. The best strategy is to pack layers in preparation for sudden showers or chilly evenings. Make sure you bring at least four of five day's worth of clothing if you're travelling for a week or longer. This way, you'll be able to do laundry twice a week and always have a spare outfit in reserve. You can head to cheap chains like Primark, if there's something you've forgotten.
Clubs and bars are a big part of German nightlife, so you may want to bring one outfit to dress up in. Don't worry too much, though, as the door policy tends to be quite relaxed.
Lower Body – It's worth having decent quality shorts, trousers, and skirts, that will deal with everyday travel and getting washed a lot. Pack these according to season. Go for lightweight options from April to September, and warmer materials during the other six months of the year.

Pack at least one pair of light-weight trousers during the summer, especially if you're out in the woods, to protect against tick-borne diseases.
Sturdy zipper pockets on your shorts are also useful for protecting valuables.
Cold weather calls for simple, durable and comfortable clothing. Pack a pair or two of jeans so that you've always got something warm that looks good with just about any outfit.

Upper body – Packing layers will give you the greatest flexibility in the face of fluctuating temperatures.

You can strip back to a light t-shirt in a July heatwave or add a couple of light long-sleeved tops when the temperature drops. Under Armor t-shirts live up to their promise of staying relatively dry and light. As with your legs, it's best to keep arms covered if you're out in the countryside during the summer.
A warm, waterproof coat or jacket is essential during the winter. Wear it on the plane to cut down on packing.
Base layer tops and thermal tights keep you warm in even the coldest weather, without taking up much space in your suitcase. For men, Duofold sells excellent crew neck base layer tops that slip on unnoticed under a t-shirt or long sleeved pullover. Duofold also has thermal shirts for women that provide excellent warmth without adding too much bulk to an outfit.

Underwear – I've found that Under Armor underwear, while expensive, has been invaluable for staying cool in the summer and also avoiding chafing if you're doing a lot of walking or cycling. Another workaround for chafing is to apply some lubricant jelly, like KY Jelly, to your Zones Of Potential Pain. It could really help maintain your comfort levels.
Footwear – I'm not sure why, but everybody ends up walking a lot in Germany. It pays to have good footwear to keep you comfortable and your feet in good condition. Check Amazon for men's walking shoes and women's.

Make sure your socks give your toes a bit of protective padding.
During the summer, you might consider some lightweight, breathable Keen CNX hiking shoes which I find far superior to sandals. They'll also protect your feet from ickiness.
If you go with trainers or sneakers, make sure they have plenty of ventilation otherwise you will cause yourself blisters, heat rash and other issues.

Waterproofing – A waterproof jacket or coat is essential during the winter. For the rest of the year, I carry a 'cag in a bag' in case of a downpour. A brolly is less useful, especially as Berlin is very windy at certain times of the year.
Summer Accessories – If you're travelling in high summer, you might want to invest in a decent pair of sunglasses to screen out harmful rays. You can find quality sunglasses listed on Amazon if you want to avoid paying top dollar. A hat or cap can be useful for keeping cool.
Winter Accessories – If you're travelling at the peak of winter, pack a scarf or two, at least one pair of gloves, and a good winter hat .
Swimwear – Germany loves the outdoor life and there are many open-air lakes and pools to swim in, including Berlin's cool Badeschiff. If you think you'll be taking the plunge, make sure you pack some good quality swimwear: bikinis, trunks and the like.
Health And Grooming Items To Pack For Germany
Electronic Devices To Pack For Germany
Other Things To Pack For Germany
German Phrasebook – English is widely spoken across Germany, often to fluency. However, I've found myself in many non-English speaking situations and the excellent 'Lonely Planet German Phrasebook' has helped me out of a couple of scrapes.
Journal – I recently found a meticulously detailed journal from my first Berlin visit in 1993, stuffed with sketches, flyers, and other paraphernalia. It was fun to retrace my steps two decades later and see what had changed. Any old journal will do, but I have a weakness for the appropriately German brand Leuchtturm1917. They are not cheap but the small details make all the difference.
Other Documents To Prepare For A Visit To Germany
Student Card – If you're a student (or under 30 or a teacher), make sure you get an International Student Identity Card. This will entitle you to a bewildering array of discounts, including guidebooks, STA travel, and cheap entry.
Driving Licence – You shouldn't have any problems using a foreign driving licence in Germany, as long as you are over 18 with a full licence and have never been disqualified.
Document Scans – Take cellphone photos of your passport, credit cards, insurance information, and any other documents, then save them as JPEGs to your online email account like Gmail. This way, if you lose any of your documents, you have copies available on your phone and anywhere with an internet connection. Also keep a list on your phone and in your email account of the contact details of banks etc that you need to cancel.
Luggage For A Visit To Germany
Preparing Your Cellphone For Germany
Since June 2017, EU citizens are able, by law, to use their existing phone and data plan in Germany. I used mine in France, Switzerland and Germany in October without incurring any extra charges. You should call your phone provider to make sure that your handset is enabled for roaming and to find out if there are any extra charges to avoid.
The situation for non-EU visitors is more problematic since many providers insist on a specific German registration document for all purchases of SIM cards. PAYG provider Lebara Mobile is the one to go for, as they accept passports. Their SIM cards will fit any device, even the newest iPhones. Make sure your device is unlocked before you go – or buy a cheap handset for travelling. It's easy to register online but, seeing as you'll need to buy the SIM in person, you might as well go through the whole process with one of Lebara's 'Registration Partners'. There's a comprehensive list of locations – Berlin has over 200, including Tegel Airport. Very convenient if this is your point of arrival. You can expect to pay about €20 for a month of unlimited national calls, 250 minutes of international calls, and 3GB of (3G) data. However, Lebara offers a dizzying array of plans, including the more data-focused 10GB for €30. Get the representative to recommend a plan to match your preference and likely use.
You can find free wifi in Germany, although the Störerhaftung law – which makes the owner of a wifi network responsible for any illegal activity that it may inadvertently host – has stifled widespread use and connections can be spotty. Plan B: head to an Apple Store or Starbucks.
Health Considerations For A Visit To Germany
EU citizens should apply online for a free European Health Insurance Card (EHIC) which covers holders for reduced or free state-provided healthcare whilst in Germany, and should take care of any immediate bureaucracy. You can also install the smartphone app which will guide you through the whole process.
For all medical emergencies, call 112.
Vaccinations – Germany is a safe country and it is generally enough to be up to date with your routine vaccinations and an annual flu shot. Get your doctor or nurse to give you the all clear about 6 weeks before travelling.
If you are planning to hike or camp in the forest, you should also consider vaccination against the tick-borne diseases encephalitis and Lyme, which carry a higher risk during the summer in rural areas. Prevention is the best cure, so be sure to cover exposed skin. Be sure to check the FitForTravel website for the latest travel advice.
Prescription Medicines – Have a full supply of any prescription medicines you need, in the original packaging with prescription label and sealed, if possible. Or take written documentation to present at customs.
Non-Prescription Medicines – German pharmacies are very good for non-prescription medication and are easily found (look for 'Apotheke'). The pharmacists are helpful, highly skilled, and often speak English. Medicines and painkillers, such as cold remedies and aspirins can be bought over the counter, but the laws are stricter in Germany and this is reflected in the cost. Furthermore, you have to ask for them, which can be a hassle. If you think you're likely to need any non-prescription drugs, you might want to bring them with you. It can save trouble with customs if you keep these sealed in their original packaging.
Allergy Card – If you have any serious food allergies or can't eat certain foods due to your beliefs, make sure you have a translated statement that you can show to food vendors and restaurants. Select Wisely sells downloadable cards for most major food and drug allergies in a huge variety of languages.
Money For Visiting Germany
ATMs are easy to find, all banks and post offices have them – look for 'Geldautomat' – and there should be no mystery on how to use one, as most let you change the language to English.
Some banks are partnered with a German equivalent – Bank of America and Barclays with Deutsche Bank, for example. Check whether your existing bank is one of these, as it will give you a more favourable exchange rate when withdrawing money in the German equivalent and reduce the risk of having your card rejected.
Always inform your bank before travelling and check that your cards will work internationally. I was once caught out when my bank changed its travel policy and a card I had used around the world wouldn't let me take money from a Berlin ATM. If your plastic doesn't work, try at a couple of different banks first, then call the number on the back of the card and you should be able to get it unfrozen. Where accepted, Visa and Mastercard debit and credit cards should be fine. You'll need the PIN number. Other cards, such as American Express, are much rarer.
Many shops, including supermarkets, are cash only, so carry some Euros. Shop around before you leave for the best exchange rate and buy maybe €100 in advance. This also serves as backup in case something goes wrong.
The Best Time To Visit Germany
From May to December, although skiing season runs from December to March.
Germany is at its best during the summer months of July to September. Germans love to socialise outdoors and the parks fill up with picnics and barbecues, accompanied by crates of delicious beer. Both Berlin and Munich reach an average of 18ºC during the summer, but it can get blisteringly hot – and also wet.
Spring and autumn are also delightful. From May, the trees start to blossom and bloom, and pavement cafes and bars start to fill up. Berlin temperatures are about 15ºC, with Munich a couple of degrees cooler. From the end of September, the trees turn vibrant red and orange, and the biggest beer and wine festivals take place. Temperatures across the country drop from 15 to 10ºC during these months.
Winters can be very cold, with weeks of heavy snow, but Germany puts on a great Christmas, and the markets are magical, especially with a glass of Glüwein to warm you up. Temperatures should hover around 0ºC, before the really cold weather sets in during the new year.
Planning What To Do And Where To Go In Germany
Germany Guidebook – A guidebook is still the easiest way to get an idea of all the options available to you. It's worth getting a few months before your trip so you can really thumb through and highlight the stuff you're interested in.

'Lonely Planet Germany' would be my personal preference, but there are numerous other guidebooks, including city and region-specific titles. I use my guidebook as a journal, making notes in the margins about where I went and when, and what discoveries I made of my own.
The canny visitor knows that a great deal of German culture can be had for free with a bit of research. For example, Berlin's Haus der Kulturen der Welt drops all admission fees for its excellent exhibitions every Monday, whilst there are free lunchtime concerts every Tuesday at the world-class Berliner Philharmoniker. Spend a few hours online before your visit to Germany and see what's available. Cross reference with what's in your guidebook.

German Maps – Most German train stations have excellent bookshops where you can find a good tourist map. From my experience, Germans are also quick to help if you're looking lost, so don't be afraid to ask.