Here's a blow by blow travel budget of what 4 weeks travelling in Thailand, Vietnam and Cambodia cost one British couple in May 2011 who were staying in 3 star hotels and using short-hop low cost carrier flights to move between countries (and within them).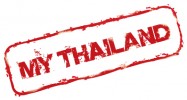 [Ed Note: My Thailand is an occasional series on Travelhappy where friends of mine who live or have travelled in Thailand give their insight into what makes Thailand special to them. Here my friend Lily Evans gives a run down of a 4 week trip through Thailand, Cambodia and Vietnam with her boyfriend Brad that was mindful about money but big on comfort and convenience – flashpackers!]
Over to Lily:
At the grand old age of 39, my boyfriend and I decided that – while we were spending our 5-week sabbaticals from work in southeast Asia – we were a little bit too old to be sleeping in hostels and eating nothing but noodles and rice every day. Not that there's anything wrong with that, but (much as I hate the term) flashpacking was the way to go for us. We chose to spend a little bit more cash on 3-star hotels; eat in slightly nicer restaurants and travel via internal flights with Air Asia, Jetstar and Vietnam Airlines rather than long-distance buses. We came out to Asia with around £2,500 ($US 4,000) to spend for 31 days – and no idea if this was enough or far too little! So here's how we got on while we were away…
Thailand
We started off in Bangkok – with no idea how much anything cost! – and soon found that Thailand is the most expensive of the three countries we visited. Including hotels, food and going out, we were spending around 4500 Bt (£90 or $US145) a day between the 2 of us.
(For the record 1000 Baht currently equals approx $US 33 and £20 – however, due to the world economic crisis, currencies fluctuate regularly so see the Thai Baht Currency Converter for latest rates).
Hotels In Thailand
We started off in the backpacker area of Banglamphu so we could get our bearings around the old part of Bangkok! The Lamphu Tree House Hotel is styled in traditional Thai teak, with a small pool, pretty garden and ok breakfast (just get there before 9am or all the food runs out!) The standard rooms are clean but basic (no TV, which was the exception) and cost 1450 Bt per night.
On our return to Bangkok, we spent two nights at Dream Bangkok on Sukhumvit Road Soi 15 – a complete contrast to the older, more backpacker-oriented Banglamphu. The Dream was a modern, beautifully styled crash pad, with rooftop pool, incredible breakfast and a luxe spa. The rooms were comfy and clean, with the softest beds in Asia! For a delicious night's sleep, we paid $74 for a standard room.
In Phuket, we stayed away from the madness of Patong in Kata Beach at the Boomerang Village Resort. This was a real favourite – the village is so quiet and peaceful with gorgeous individual villas with antique Thai furnishings. Lovely people, a fantastic restaurant and peaceful pool made this a delight. Our standard villa was 1750 Baht a night.
Eating Out In Bangkok
Needless to say, there is a spectacular range of restaurants in BKK. We ate across the spectrum – from a canal-side bar in Banglamphu where delicious Thai grub was available for around 200 Bt a dish, to cocktails at Vertigo at 400 Bt a pop. We liked La Monita Taqueria, a Mexican restaurant, where a fantastic dinner for 2 cost 1000 Bt; and Kushi-Tei Of Tokyo, a yakitori place, where we spent 1200 Bt for 2 on an incredible all you can eat buffet and rather a lot of ice cold Japanese beer.
Cambodia
A country of startling contrasts, Cambodia allows visitors the chance to witness a people who either have nothing – or everything. It's similar in its range of choice for visitors – if you want five-star palaces, you can find them. There's also a great range of boutique hotels and gorgeous restaurants catering for those not on a million-dollar budget. Including our 3-day pass to Siem Reap, we were spending around $130 (£78) a day between the two of us.
Hotels In Cambodia
Phnom Penh is so chaotic, hot and dusty, we looked for a hotel that would give us some respite from the madness! Tucked down an alley just behind the National Museum and Royal Palace, the Blue Lime is perfect for relaxing in after a hectic day. With a stunning pool, minimalist style and a decent breakfast cooked to order, we paid $40 a night for a standard room.
In Siem Reap, we chose to stay a little way out of the town centre on Wat Bo Road. Here we found the Frangipani Villa Hotel, which was clean, fresh and friendly, with a great pool and charming staff. Breakfast was a huge buffet and the cocktails from the poolside bar were second to none. For all this, we paid $35 a night for a standard room.
Eating Out in Cambodia
There's plenty of choice in Phnom Penh – we particularly liked Friends Restaurant, which trains Cambodian street kids in the hospitality industry (and has a great shop next door). For a 2-course meal and cocktails, we were paying around $20 for 2. (You can read more about Friends and Phnom Penh in general in Chris' article Phnom Penh: The Ghost City Come Back To Life).
In Siem Reap, the choice is also vast – especially around 'Pub Street'in the centre of town. We liked Soup Dragon here, which has a friendly vibe and makes a mean Amok Chicken Curry. Four or five dishes and beer for 2 people cost around $25.
On Wat Bo Road (5 minutes'walk from the Frangipani is Viroth's – a Cambodian-style eaterie with a lovely garden and romantic atmosphere. 2 courses and cocktails cost $30 for 2 people.
Angkor Wat
We chose to buy a 3-day pass to Angkor Wat, which cost $45 (£27) each. This gave us time to visit a number of sites, both close to Siem Reap and further afield. I'd definitely recommend a driver and/or guide while you're visiting the temples; we paid a lovely tuk tuk driver $15 for a day of touring road the main temples. We then booked Mr Hak, a charming taxi driver (www.angkortaxidriver.com) who took us out to the more remote temples in his air-conditioned car. For 2 days of driving, we paid him $60. (See Angkor's Essential Temples and Beng Mealea: The Lost Temple Of Angkor for more info on which temples to see).
Vietnam
Considering its closeness to Thailand and Cambodia, Vietnam is startling cheap in comparison to both countries. Staying in 3-4 star hotels, eating at some pretty good restaurants and doing a couple of trips, we were spending around 2 million dong (£60) a day between the two of us.
Hotels In Vietnam
We stayed a good spread of hotels in the three cities we visited in Vietnam. In Ho Chi Minh, with its newly expanding backpacker area, competition is fierce for the tourist dollar. There are plenty of places for the 'boutique'traveller – we stayed at the small and charming Cat Huy Hotel. It's located on an alley off Pham Ngu Lao Street in District 1 and provides crisp clean rooms, big showers and a huge LCD TV. Breakfast is basic (pho or omelette with baguettes and coffee) but the friendly staff and the fact a standard room is just $30 / night makes up for it.
Hoi An was where we spent the most money on a place to stay while we were away. We chose the secluded Orchid Garden Homestay which is equidistant between the town and beach, because it had a pool and villas – ideal after the hustle and bustle of HCMC. For $74 a night, we had a huge family villa (which would easily sleep 4) with kitchen and sitting area, plus a rather glamorous outside bathroom. Breakfast – which was wonderful, packed with choice and flavour – was included, as was cycle hire so we could travel easily into Hoi An or our to Cui Dai beach.
In Hanoi, we picked a hotel just on the edge of the Old Quarter, as we wanted somewhere central but not too close to the noise and chaos. The Hanoi Calypso Hotel is a brand-new boutique hotel five minutes'walk from the heart of the old city and about a 10-minute stroll to Hoan Kiem Lake. French colonial fittings, beautiful bathrooms and a filling breakfast will be yours for $40 for a standard room.
Eating Out In Vietnam
It's easy to eat cheaply in the big cities – HCMC in particular was home to a dazzling array of cheap noodle restaurants and Vietnamese food joints, where you could enjoy authentic food for around 100,000 dong a head. We liked Kim's in the backpacker district as the food was so good. Beer is also cheap – if you go for a local brew. '333' was our favourite and cost about 30,000 dong a can.
Hoi An is Vietnam's gourmet paradise, so we splashed out a bit on dinners while we were here. A 2-course dinner for 2 at The Secret Garden in Hoi An – a gorgeous, Viet- fusion restaurant tucked down an alleyway – cost just under 1 million dong for two, including drinks. The Mango Rooms on the riverfront was around the same price, with lunch costing around 500,000 dong for 2. But for cheaper fare, head out of town towards Cui Dai beach; in Cu Cham village, there's the Red Dragon restaurant. Fantastic food from a young chef – 2 courses and drinks for 2 will set you back 400,000 dong.
Hanoi is also ahead of the game with its gorgeous restaurants. We ate in The Green Mango in the Old Quarter, which is a French-inspired foodie's dream. Two courses and drinks came to 700,000 dong. And check out the tapas-style Asian grub at Highway 4 in the Old Quarter too; 6 dishes and drinks came to 500,000 dong for 2. (Check Recommended Hanoi Restaurants if you want more suggestions).
Getting Around Between Thailand, Cambodia and Vietnam
As we were only away for 5 weeks, we decided that travelling on Asia's long-distance bus network just wasn't going to be an option. We took one bus – for the 6-hour trip between Phnom Penh and Siem Reap – which cost $10 each. But after that, we flew everywhere with Asia's low-cost carriers, Air Asia, Nok Air and Jetstar.
Air Asia were fantastic – nicer planes, on time all the time and a brilliant range of destinations. However, we paid more to travel with them than the less classy Jetstar which had older planes, unfriendly cabin crew and were delayed every time we got on board! Flying from Hanoi to Bangkok with Air Asia cost us around $90 each; Jetstar from Danang to Hanoi cost us around $55 each.
Our favourite airline, though, was Thailand's Nok Air – charging us 1000 Bt for return flights to and from Bangkok-Phuket, we loved the sweet cabin crew, funky planes and free snack in its own brown paper lunchbag. A great way to fly!
The Maths
Finally, here's how our spending broke down across the 31 days we were away…
Flights: £450 ($US 735) each with Oman Air
Hotels and transfers for two: £1,095 (US$ 1790)
Meals / drinks for two: £715 (US$ 1175
Internal flights/transport for two: £600 (US$ 980)
Trips for two : £180 (US$ 295)
Total spent: £3,490 – or £80 ($US 130) a day for the two of us plus flights (the daily rate excluding our flights to and from Bangkok-London).