Angkor has scores of awe inspiring temples to visit – here are five of those that you really shouldn't miss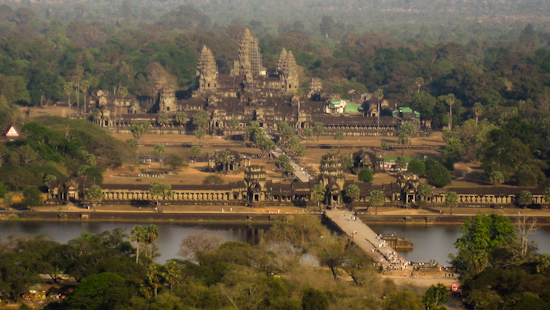 Angkor Wat
The apex of Angkor's achievements, Angkor Wat is the world's largest religious building and the locus of Cambodia's national identity. It is the only building to feature on a country's flag, and the immense yet intricate nature of its architecture is truly overwhelming.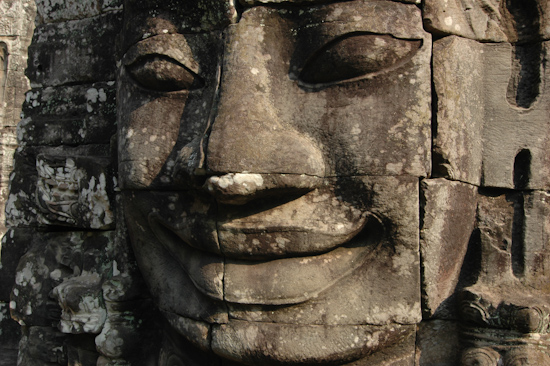 Bayon
Unique and quite bizarre amongst all of Angkor, Bagan and Sukhothai's shrines, the labyrinthine towers of the Bayon are a testament to the power of the God King Jayavarman VII. Over 100 colossal faces keep a watchful eye over the walled city of Angkor Thom.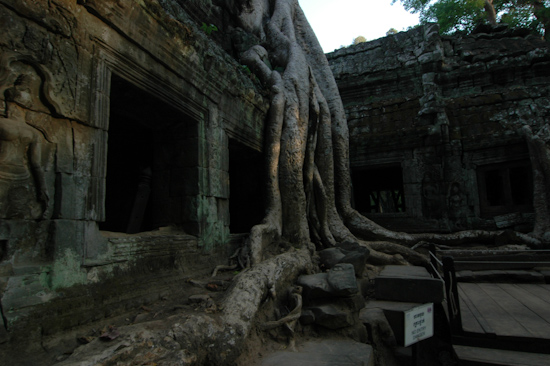 Ta Prohm
Famous to the historically challenged as the backdrop to the Tomb Raider movie, Ta Prohm remains over-run by the jungle, with huge strangler fig vines erupting from the magnificent architecture which lies semi-collapsed outside of Angkor Thom. The "left to nature" image is actually carefully stage-managed by Angkor's keepers in order to keep the temple safe to visit and ensure it does not truly disappear back into the jungle.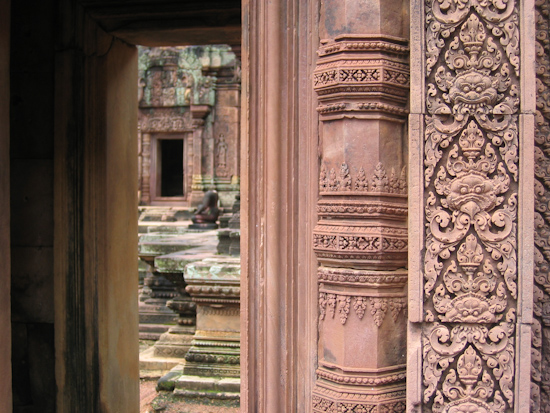 Banteay Srei
Widely regarded as Angkor's most exquisitely crafted temple, Banteay Srei's small size belies the breathtaking intricacy of the well-preserved carvings that run over almost every inch of its walls and pillars, enhanced by the stone's pinkish hue that contrasts with Angkor's iconic sombre grey colour. Banteay Srei was so enticing that Andre Malraux, later to become France's Culture Minister, was arrested trying to smuggle one of its finest lintels out of Cambodia.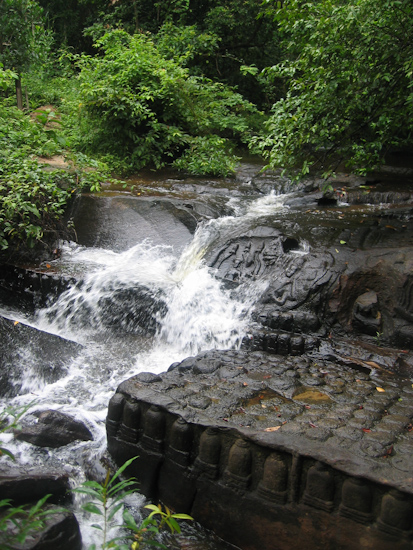 Kbal Spean
Not even a temple, Kbal Spean is technically one of Angkor's minor sites that is definitely worth a visit. About an hour's walk into the jungle, Kbal Spean is a series of carvings into the living rock of the river banks featuring thousands of linga (fertility symbols) and various dieties.
More on Travelhappy about Temples In Thailand, Cambodia and Burma: