South East Asia's three greatest temple complexes are enjoying a renaissance of popularity nearly 1000 years after they were first constructed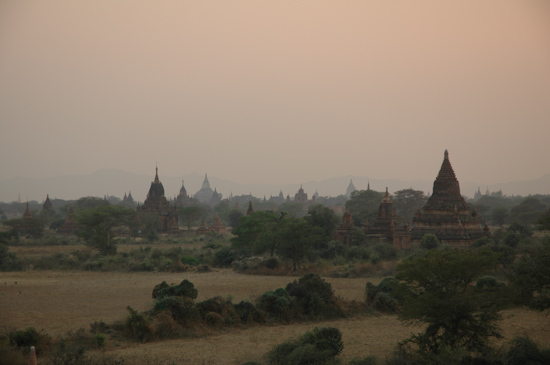 The ancient temples of Angkor, Bagan and Sukhothai are South East Asia's most spectacular testaments to Buddhism. Nearly a millennium old, these three sacred sites still exert a huge influence not only on the faith and society of modern day Cambodia, Myanmar and Thailand, but also on the imagination of the thousands of foreign tourists who come to see them too. There is something about the very appearance of Angkor Wat's lotus chedi towers, Sukhothai's exquisite Buddha statues and Bagan's vast plain of temples that moves almost everyone that comes into contact with them, irrespective of their background or beliefs. With the huge rise in tourist numbers visiting all three places, it could be said that since the beginning of the 21th century, Angkor, Bagan and Sukhothai are enjoying the largest renaissance of interest in their existence since they were abandoned or overthrown hundreds of years ago.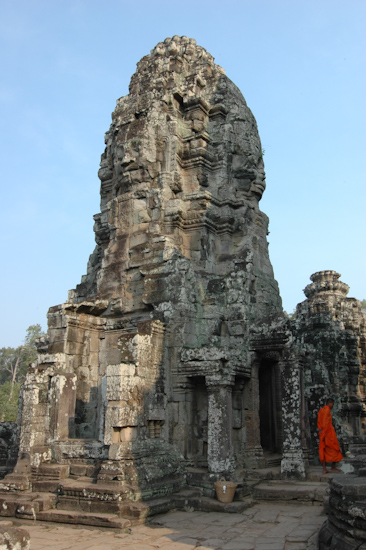 What is peculiar about Angkor, Bagan and Sukhothai is that the three cities are rarely mentioned in the same breath, even though their temples were built roughly contemporaneously during the 11th to 13th centuries and the three kingdoms of which they were the capitals exerted both a distinct military pressure and cultural influence on each other. Each was profoundly influenced in its own way by Hinduism from India. The three kingdoms formed a geographical triangle of power across South East Asia, located only a few hundred miles from each other, and each were the foundry of their modern day nations.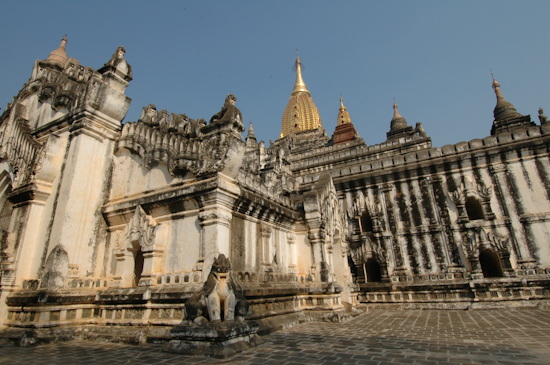 Today it only takes a well-planned couple of weeks to visit all three cities by air, and their accessibility has led Buddhist pilgrims to regularly visit these centres of faith both within their own country and abroad. The gentle precepts of Theravada Buddhism that predominate in modern Thailand, Burma and Myanmar are very different to the royally dictated religious tenets that drove the frenzy of temple construction in Angkor and Bagan. The temples were at once self-deification for the kings who built them and a way of making religious merit. For both the Burmese and the Khmer empires, the excesses of these costly buildings critically sapped their kingdoms' strength and led to their eventual downfall at the hands of Kublai Khan's Mongols and the Thais.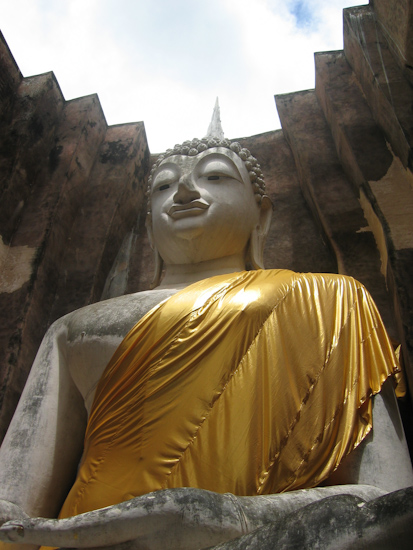 Indeed, Sukhothai was originally an outpost of the Khmer empire that rebelled under King Ramkamhaeng (Rama the Brave) and became a kingdom its own right, set squarely between the empires of Bagan and Khmer. Sukhothai was the crucible of Thai civilization (the word means "Dawn of Happiness"), and while the moat-surrounded ruins of Wat Mahathat at the centre of Sukhothai's walled city that remain today are evidence of some quite spectacular (and undoubtedly Khmer influenced) architecture, they are not on quite the same epic scale of Bagan's Ananda temple or Angkor's huge edifices. The one exception is Phra Atchana, ("Immovable Buddha"), the giant 15 metre high sitting Buddha that resides within Wat Sri Chum outside Sukhothai's walls, built at the end of the 14th century. Closely surrounded by a protective wall or mondop, to see the whole statue requires standing close to its base and before looking upwards, which produces the magical effect of the Buddha's head wreathed by the blue sky and the ziggurat-like edges of the mondop itself.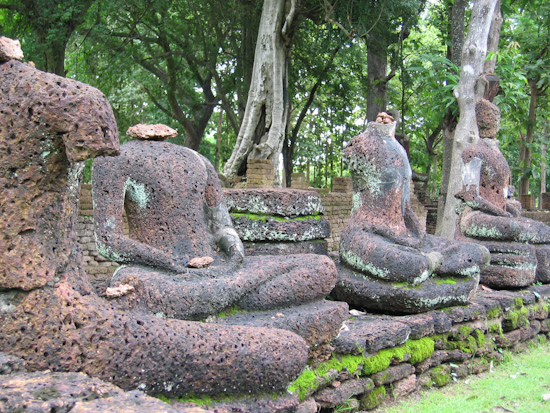 Sukhothai's artisans excelled at crafting the Buddha to Pali prescripts in order to create the most exquisite figure possible. Buddha images large and small in all states of repair are scattered inside and out of Sukhothai's city walls, with some of the most beautiful larger than life examples sitting in the middle of fields surrounded by cows at pasture, covered with the saffron sash of veneration. Visiting Sukhothai's museums provides some unmissable examples of smaller Buddha images that convey total serenity. Some of the other best examples of the Buddha lie in the Kamphaeng Phet park a few hours drive outside Sukhothai. Beneath the massive brown brick stupa of Wat Phra Kaeo are two large sitting Buddhas directly behind a reclining Buddha, all resplendent in white stucco. The three of them make a quite beautiful tableau that is even easier to appreciate as there are usually few visitors to this lesser known temple outside of Sukhothai's Historical Park.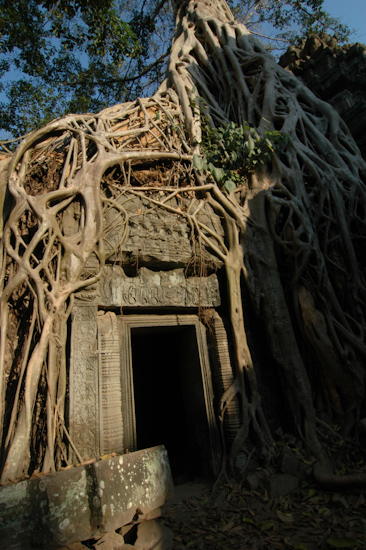 Sukhothai was eventually absorbed into the powerful neighbouring Thai kingdom of Ayutthaya, and its prominence waned as power shifted to the new southern capital. By the beginning of the 15th century, Sukhothai and its magnificent temples had been abandoned, and it disappeared into the jungle until it was rediscovered by the French architect Lucien Fournereau in 1890 and then restored by the Thai Arts Department with the help of UNESCO in the 1970s. Part 2: Angkor
More on Travelhappy about Temples In Thailand, Cambodia and Burma: