Bagan is the only capital of the three ancient kingdoms to have never been fully abandoned, despite being attacked and conquered by the Mongols and suffering a devastating earthquake
[Previously: Part 1: Sukhothai | Part 2: Angkor]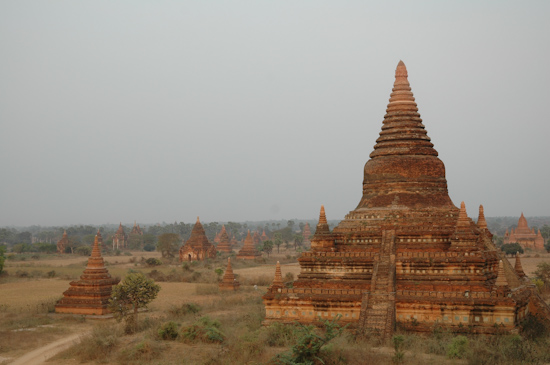 Bagan is the only capital of the three ancient kingdoms to have never been wholly abandoned, remaining an important religious centre to the Burmese beyond the Mongol conquest of 1287 and its subsequent loss as the empire's capital. New temples are constructed even now amongst their ancient counterparts on Bagan's sacred plain, their bright orange clay clearly visible on the brown, dusty flatland dotted with over 3000 temples, stupas and monasteries.
Climbing up the steep steps of the huge white-washed stupa at Schwesandaw Paya just before sunset provides a magnificent perspective of these temples as the sun's glare begins to fade and the golden spire of Ananda catches the last light.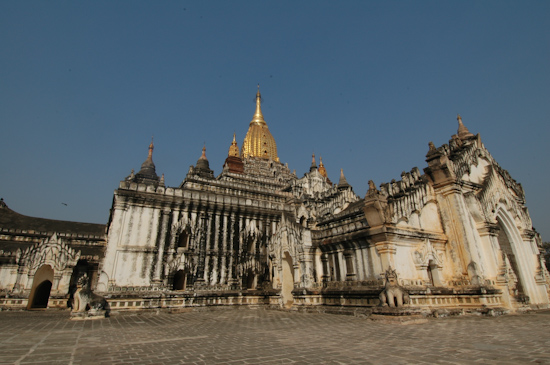 Ananda is acknowledged as the greatest temple of all at Bagan, with massive golden Buddha images that stand waiting at the end of deceptively dim, low ceilinged corridors. It is the perfect proportions of Ananda's exterior, however, its white walls vanishing into a soaring, ornate roof crowned by the golden tower, that makes its architecture transcendental. Unique in its style, Ananda stands apart even from the impressive Thatbyinnyu, Bagan's tallest temple, and the huge golden stupa of the Schezigon Paya, which rivals Ananda in its importance to pilgrims and its sheer physical presence.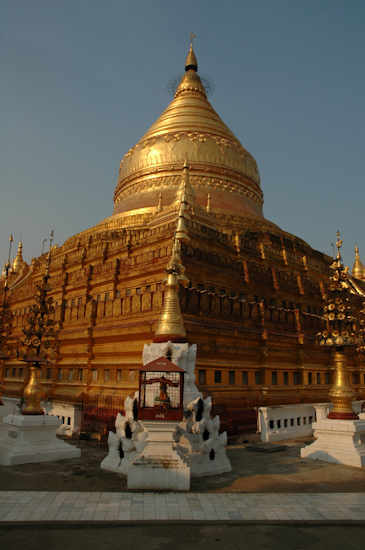 As a living religious monument that continues to evolve, rather than being simply preserved, Bagan as a whole is still very much a work in progress, just like our understanding of the history of these three kingdoms. The first concerted attempt to piece together the history of Bagan only came about in 1920 with the efforts of a group of Burmese historians led by British professor G.H. Luce, which paralleled French driven efforts at the same time to restore and understand Angkor and Sukhothai. It is a testament to the fascination exerted by all three cities on the Occidental mind that successive generations of foreign historians have continued to become immersed in the cultures, languages and history of the region in order to try and decipher their enigma.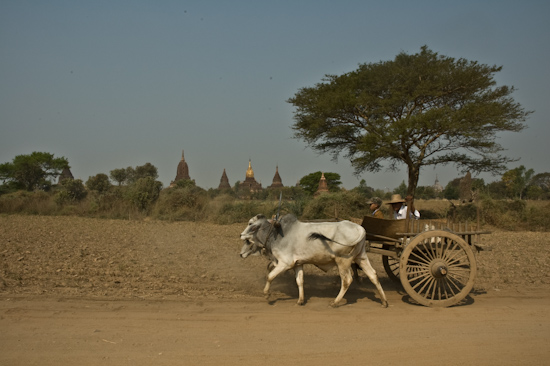 The new popular interest in Angkor, Bagan and Sukhothai is all the more fortuitous in that it comes directly after the darkest moments in recent times for all three cities. The temples of Angkor were looted and covered in landmines during the genocidal regime of Pol Pot in Cambodia during the late 1970s, while Bagan suffered a huge earthquake in 1975 that badly damaged many of its structures and required years of restoration.
More happily, Sukhothai gained UNESCO World Heritage recognition during the 1970s to transform the site into a Historical Park which saw the temples saved after a decade of work from centuries of neglect. UNESCO also helped the other two sites, although World Heritage status for Bagan is still elusive due to controversy over unsympathetic restoration and garish tourist facilities sanctioned by Burma's ruling military junta.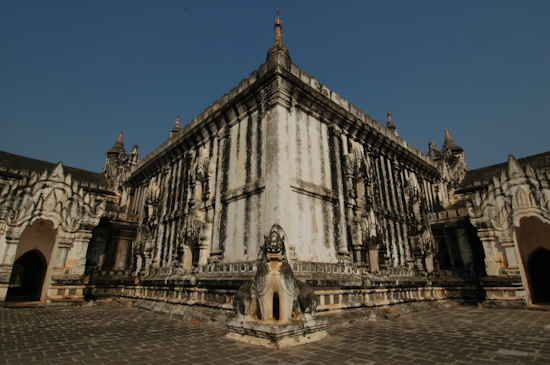 The dangers of mass tourism to Angkor, Bagan and Sukhothai are already becoming apparent, and without judicious planning there could be irreparable damage done to all three sites in the next decade. But their popularity is also a cause for optimism as well as concern – thousands more people will witness for themselves the exquisite beauty of these three ancient capitals that will perhaps be the catalyst for a deeper understanding of Buddhism and the culture of these nations. Nearly a thousand years after they were first conceived, Angkor, Bagan and Sukhothai continue to create history.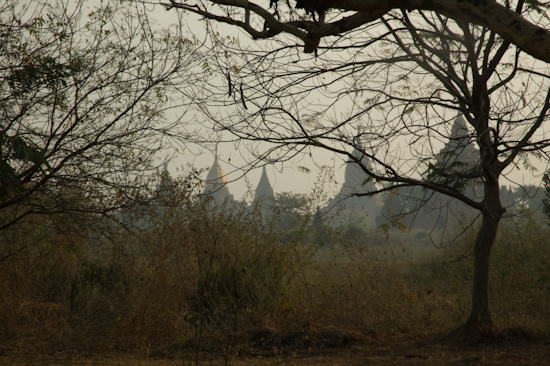 More on Travelhappy about Temples In Thailand, Cambodia and Burma: