Sukhothai has a huge variety of ancient temples – here's five that shouldn't miss if you visit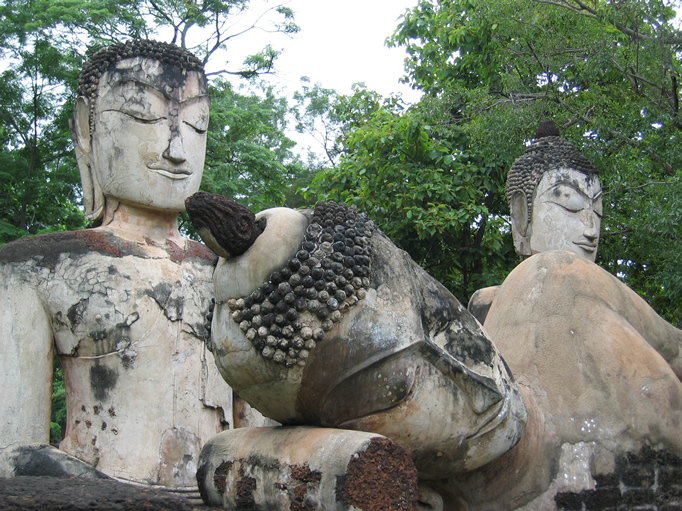 Wat Phra Kaeo (Kamphaeng Phet National Park)
Its name denoting it was once a resting place of Thailand's most sacred relic, the Emerald Buddha, Kamphaeng Phet's Wat Phra Kaeo was originally a large temple complex of which the huge stupa still remains and a tableau of three excellently preserved and quite beautiful Buddhas, two sitting and one reclining.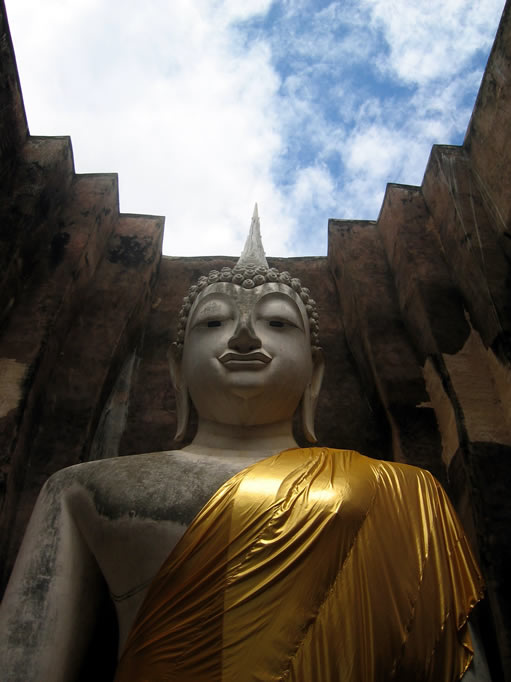 Wat Sri Chum
The most iconic of Sukhothai's temples, Wat Sri Chum houses one of the largest sitting Buddha statues in the world. At nearly 15 metres high, Phra Atchana as the statue is known has become the modern face of Sukhothai and one of the holiest shrines for today's pilgrims.
Wat Sri Sawai
Sukhothai's origins as an outpost of the Khmer empire are clearly apparent at this temple with the distinctly Khmer style prangs that rise above it. This temple lies nearby to Wat Mahathat and is thought to have been originally built as a temple to Bhraman and then been converted to Buddhism.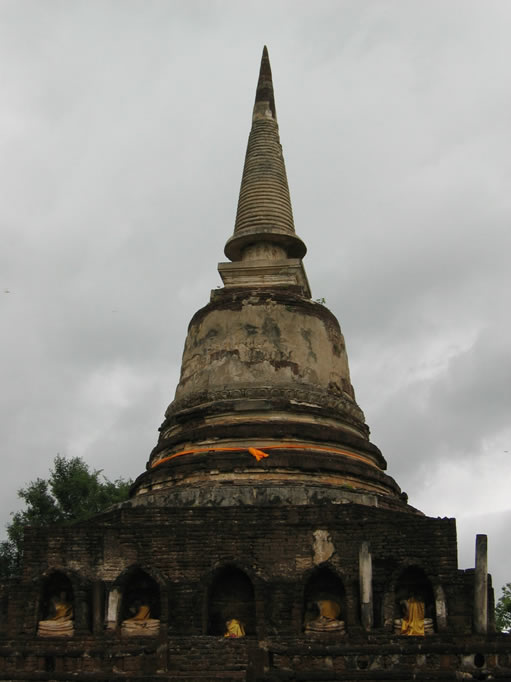 Wat Phra Si Ratana Mahathat (Sri Satchanalai National Park)
One of the most atmospheric of Sukhothai's temple complexes, Wat Phra Si Ratana Mahathat is reckoned to have been built before Sukhothai's rise to power, evidenced by its well-preserved and quite stunning Khmer style prang. A Bayon style pillar with four faces looking out presides over the entrance.
Wat Mahathat
The centre of the walled city of Sukhothai, Wat Mahathat was the grandest of the kingdom's temples, still visible amongst its ruins today. The lotus chedi of the wat rises above what's left of its pillars and presides over several magnificent Buddhas and hundreds of chedis, the whole complex surrounded by a moat denoting its significance.
More on Travelhappy about Temples In Thailand, Cambodia and Burma: