J. G. Ballard is one of the great British post-war writers, with a unique post-industrial aesthetic to his literary imagination. It's even generated its own adjective – "Ballardian". Seen through the lens of Ballard's work, Bangkok has its own distinctive Ballardian moments…
My good friend Chris Hall recently joined me in Bangkok for a three week holiday in Thailand. He brought me a copy of Ballard's latest opus, Kingdom Come, which ensured a warm reception. Chris left yesterday, having experienced the recent bloodless military coup first hand. While we were touring the sights of Bangkok, there were several things that struck us both as "very Ballardian", so here's some photos to see if other Ballard fans agree. Naturally, the sight of tanks in Bangkok's streets is very Ballardian itself, but I didn't have the nerve to go and take photos of those…
Click any of the images below for large versions.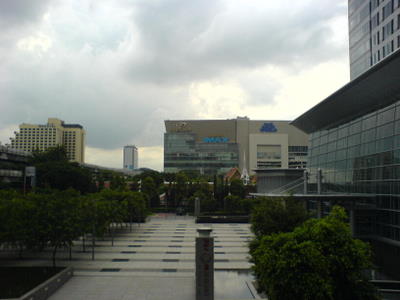 Wat Pathum Wanaram is one of Bangkok's oldest wats – located in the centre of the city at Siam Square, it has gradually become enclosed by the Thailand's biggest and most luxury-obsessed shopping malls
Bangkok's Skytrain rides above the city on a huge concrete overpass
The Skytrain's monolithic structure over one of the city's intersections – it rips straight down Sukhumvit, Bangkok's equivalent of 5th Avenue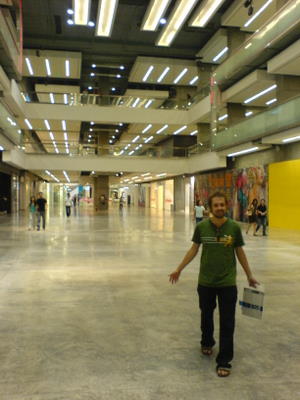 Chris inside Central World Plaza, Thailand's biggest and as yet unfinished shopping mall. Some shops are already open within it but much of the interior of the mall remains empty.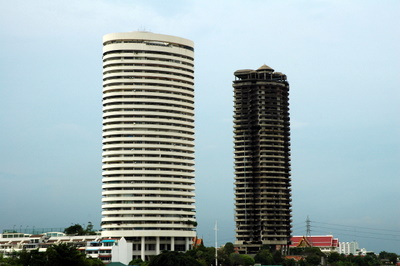 When the Asian economic crash happened in 1997, work on numerous big building projects across Bangkok came to a halt overnight. These ghost buildings still remain as silent totems of that time, built on some of the city's most expensive real estate but too costly to remove and redevelop. This picture shows a Bangkok condo building next to one of the ghost buildings, which was scheduled to be another luxury condo tower.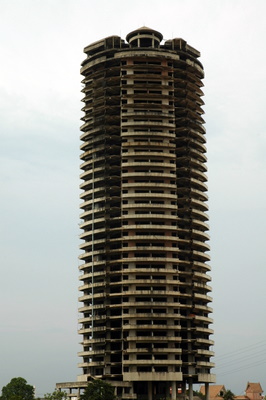 Close up of the ghost building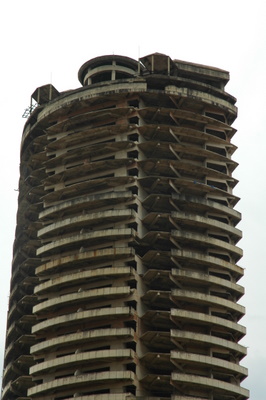 Even more close up. I discovered the camera zoom…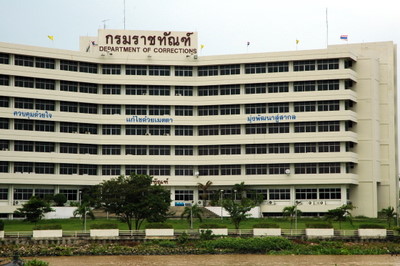 Perhaps more Orwellian than Ballardian, the Department of Corrections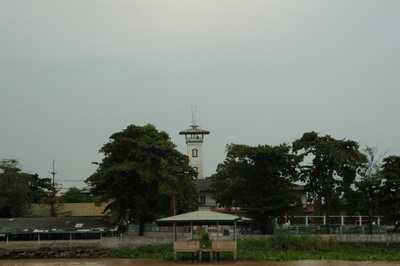 Bang Kwang prison – the notorious "Bangkok Hilton"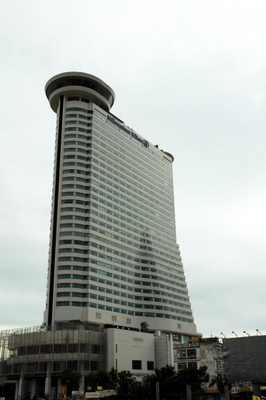 The real Bangkok Hilton, known as the Millennium Hilton. The Three Sixty Bar at the top affords spectacular views of the city – a home from home for Ballard from the Shepherd's Bush Hilton.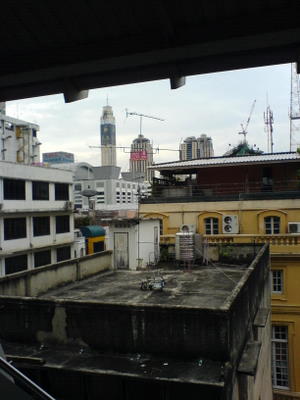 Kiddies tricycles left on a rooftop play area, seen from a Skytrain station that runs parallel with the top of the buildings nearby. In the background is the Baiyoke Tower, Bangkok's tallest building with the city's biggest advertisement draped on the side, advertising Johnny Walker Black Label.
If you're interested in finding out more about J G Ballard, see Chris Hall's interviews with JGB and articles about him:
Entertaining Violence
Chris Hall talks to J G Ballard about Millennium People, the middle classes and mail order Kalashnikovs
Flight And Imagination
Chris Hall's in-depth conversation with Ballard about Super-Cannes, the darker side of capitalism and the deceptions of reality
Future Shock
Chris Hall's interview with Ballard about the controversy surrounding Crash
Extreme Metaphor
Chris Hall's crash course in the writing of J.G. Ballard
See also the excellent Ballardian.com