Equal parts upscale residential area and hipster hangout, the Ari neighbourhood is home to a selection of great restaurants and cafés. Although it's off the typical Bangkok itinerary, Ari (also sometimes spelt Aree) has a lot to offer for visitors to Bangkok seeking a quieter side of the city.
Street food on Soi Ari, Bangkok © Chris Mitchell
Last updated: 30 November 2019
What's Interesting About Ari?
Ari is located to the north of Victory Monument and is easy to access via the Sukhumvit Line of the BTS Skytrain. Although you'll first notice the small shopping mall La Villa as you arrive in Ari, the real attractions here are along Soi Ari itself and down the neighbourhood's many quiet tree-lined side streets.
Excellent cafés and restaurants are plentiful in Ari, as are boutique shops. Ari Soi 4 in particular has become a magnet for Instagrammers taking photos outside several of the picturesque cafes along the road.
Near to Ari: Chatuchak Market
The world famous Chatuchak market is only 2 stops away from Ari on the BTS, making this neighbourhood a great place to stop going to or from the market if you're in need of somewhere to eat.
Near to Ari: Saphan Khwai
As Ari's rapid gentrification and explosion of restaurants, cafes and bars continues, the neigbouring Saphan Kwai area between Ari and Chatuchak is transforming from gritty working-class Thai neighbourhood to a Thai hipster and cheap backpacker area, especially around the intersection of Phahayolthin and Sutthisan Vinitchai Road. It's definitely worth checking out Saphan Khwai if you're exploring Ari.
Soi Ari Map
If you're looking on a map, Soi Ari is formally known as Phahayolthin 7 – check out the Travelhappy Soi Ari Google map further down the page.
Ari Restaurants And Places to Eat
Salt Restaurant, Ari, Bangkok © Chris Mitchell
Street Food on Soi Ari
Soi Ari is home to a huge range of street food vendors serving fresh Thai food. Drop by after 4 pm to catch Soi Ari's street food scene at its busiest, with workers from the nearby offices and government buildings visiting after work for inexpensive, tasty Thai food. As of 21 November 2019, the street vendors have returned to Soi Ari after a few months absence due to the pavement and drainage systems being renovated.
Ong Tong Khao Soi
This tiny shop right on Soi Ari (by the corner of Ari Soi 1) usually has a crowd of people waiting to get in. The reason is that the khao soi served by this place really is spot-on. Unsurprisingly, Ong Tong originates from the capital of khao soi, Chiang Mai.
Salt
A neighbourhood favourite, Salt serves a great mix of Japanese and Italian food in a sophisticated interior and a spacious open air setting on Phahonyothin Soi 7. Authentic Italian pizza, a huge selection of cocktails and excellent desserts make Salt one of Ari's best places to eat.
Lay Lao
Lay Lao mixes fresh seafood and Isaan favourites, complete with a stylish modern interior. A favourite with locals and tourists alike, this basic but pleasant eatery is located on Phahonyothin Soi 7.
Shinsei Sushi
Solid sushi joint with an up-market feel but without being too painful on the wallet. There are plenty of seats for solo diners who can watch the chefs at work plus tables too. Booking ahead recommended if you plan to go at peak times. 10% discount if you pay with cash. See also nearby Sousaku for another sushi alternative.
Pla Dib
Pla Dib serves a huge range of fusion dishes, from Japanese-inspired Thai food to classic Italian pizzas. Dine indoors or, provided the heat isn't too intense, sit outside and enjoy an extensive selection of Thai, Japanese and Italian-inspired fusion dishes.
Ori Izakaya
Set inside a vintage Thai wooden house towards the bottom of Phahonyothin Soi 7, Ori izakaya really knows its stuff when it comes to perfectly grilled, tender meats and ice-cold beer. There's decent sushi and other non-yakatori dishes too. The bright, cheerful vibe and reasonable prices have made Ori a popular Ari hangout.

See also the newly-opened Kenshin Izakaya, right by Ari BTS station on the La Villa side, which is part of a chain (with other locations at Asoke and Sukhumvit 33/1) – the food is not as good as Ori, but the ice-cold Asahi in frozen glasses is heavenly. There's also Hero Izakaya, tucked down a tiny subsoi off Soi Ari, which is chiefly notable for its huge collection of Ultraman figurines. It would be very easy to do a bar crawl to take in all three places…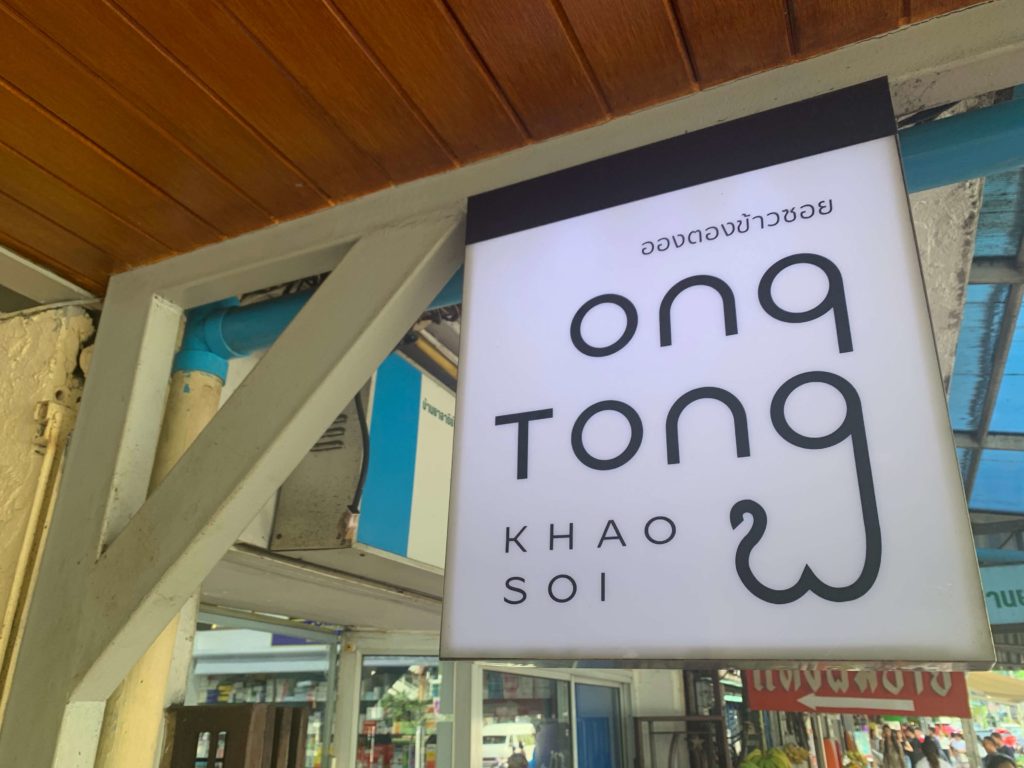 Ong Tong Khao Soi © Chris Mitchell
Best Hotels in Ari
Up until recently, Ari only had a handful of modest guesthouses and hostels. Now there are several boutique and business hotels with more on the way as Ari continues to become popular with Thais and tourists alike.

Right in the centre of Ari, Hotel Josh has an elegant, retro-cosy feel and its location is unbeatable for exploring the neighbourhood's restaurants, cafes and bars. Read More

Almost next door to Hotel Josh, Rest Ari is a small guesthouse run with a lot of care and attention – perfect to get the proper Ari experience. Read More

A boutique resort with low-rise blocks of rooms grouped around a large central pool, The Craftsman's rooms have a bold, Japanese-tinged aesthetic emphasising stripped wood and a calm vibe. Read More

Ari's first business hotel, The Quarter perches atop the gleaming new mixed-use Ari Hills skyscraper. The Quarter's cool and clean aesthetic is what you'd expect from a four-star business hotel. Read More
More Ari Hotels
Baan Nueng Service Apartment
Baan Nueng Service Apartment is a comfortable serviced residence on Ari Soi 5. Rooms are spacious and comfortable, with modern furniture. The hotel's location is good and bad – it's a 10 minute walk from the BTS, but this means it's incredibly quiet and peaceful.
Vic3 Bangkok
Vic3 Bangkok is a comfortable three-star hotel on Phahayolthin Soi 3. Located a short walk from BTS Ari, it offers a combination of quiet, relaxing Ari living with a great location perfect for getting around Bangkok with ease.
The Bangkok Pearl (left) skyscraper looms over Ari © Chris Mitchell
Ari Cafés
Nightlife in Ari
Feeling Bar, Ari, Bangkok © Chris Mitchell
Lots of Ari's top restaurants double as its most popular nightspots. Salt's outdoor area is great for people watching and relaxing with friends in particular, and hopping from one place to another as they are so nearby is great fun.
Feeling Bar
Dark and mysterious and neon, Feeling Bar makes a small shophouse space feel like a nightclub. Live music accompany serious cocktails and lots of low-light selfies.
O'Glee
Located next door to the Noble RE:D condo building on Ari Soi 1, O'Glee is a comfortable red-brick bar specialising in beer and indie tunes. With a continually changing craft beer on tap and many more bottled beers available, O'Glee is an excellent choice for drinks and bar snacks in Ari.
Ban Dok Kaew House Bar
One of Bangkok's most charismatic bars, Ban Dok Kaew House Bar is set a beautiful old Thai wooden house that's supposedly haunted. That said, it's got a friendly, laid-back shabby chic vibe with lots of different nooks and crannies to hang out and drink their ever-changing craft beers. The only downside is that it's a little hard to get to – it's either a long walk from the BTS or a taxi / tuk tuk ride.
Tap Room
This is actually the same place as Casa Lapin cafe, but in the evening the cafe starts selling a multitude of craft beers on top. There's at least 10 draught beers at any one time. The only downside is that it's expensive and the glass sizes are small.
Jim's Burgers
Open from 5 pm, Jim's Burgers serves great burgers and a fantastic selection of beers. The huge selection of draft and bottled beers makes Jim's a popular spot for drinks and comfort food after work.
HOBS (House of Beers)
Upmarket bar chain HOBS (House of Beers) has two branches in Ari. The bigger of the two is located in Aree Garden on Rama VI Soi 30, while the second — called HOBS Away — is easy to find inside La Villa Aree beside Ari BTS Station.
Ari Neighbourhood Map
This is a VERY approximate Ari map – Ari cafes and restaurants open and close all the time, and Google Maps is still littered with places that were demolished years ago. Use this as a rough guide to orientate yourself – Soi Ari itself is formally known as Phahayolthin Soi 7

La Villa Ari, Ari, Bangkok © Chris Mitchell
Things to See and Do in Ari
Getting to Ari
By BTS
Ari is extremely easy to reach using the BTS Skytrain. Take the Sukhumvit Line towards BTS Mo Chit and get off at Ari Station (N5). Go out of Exit 3. At the bottom of the stairs, doubleback on yourself and walk 20 metres along Phahayolthin Road and you'll then turn left into Soi Ari.

Ari is two stations away from Mo Chit, making it easy to get to Ari after transferring off the Bangkok MRT at Chatuchak Park Station.
End Note: Ari Restaurants That Have Closed Down
Artwork on the wall of former Rokukyu Teppanyaki, Ari, Bangkok – now sadly painted over © Chris Mitchell
Just in case you're looking for one of these places, this is to note they have now permanently closed or moved out of Ari:
FabCafé
Moved to the third floor of the TCDC (Thailand Creative and Design Centre) in Charoen Krung.
Ton Chin Kan Ramen – Ari branch closed down but the original branch is still open on Rama 9.
Fatbird – an Ari institution that began Ari's cafe/bar hipsterisation, Fatbird shut in the summer of 2019 and was replaced by Wara Wara Japanese restaurant
Rokukyu Teppanyaki – the great street art outside wasn't really matched by the standard of food and service inside. Currently vacant premises.
Dalad – this excellent Vietnamese restaurant was deposed by Yuzawa izakaya, which remodelled the beautiful wooden house into a concrete bunker. Dalad moved to new premises in nearby Saphan Khwai.
No Name bar – the former nameless bar opposite Ari institution Salt has been under renovation for months with no sign of getting near completion
Sugar Pop – a bakery and sweet treats place that was built for Instagrammers.
Schneider Haus – a beautiful garden and restored house selling German Schneider beer and German cuisine. Sadly now gone with no replacement.
Bangkok BTS and MRT Map
Bangkok Area Guide
Quick summaries of what's interesting in each major Bangkok area: